Dead Good Poets
Poetry in Aberdeen at Books and Beans
Since 2003, Dead Good Poets have been presenting monthly poetry nights at Books and Beans, Aberdeen's popular café-bookshop. These events usually take place on the last Thursday of the month, with extra events for Wordfringe in May, and occasional variations in December to avoid the holidays.
The format varies from month to month. Usually one or more guest poet will be featured, often launching a new book. Sometimes there are also singers or musicians, and the evening normally includes time set aside for open mic slots. Bring your own latest poetry to try out on a friendly audience, or just come to listen.
The event starts promptly at 6.30pm. Come along in plenty of time to be sure of getting a good seat, buy some food or a coffee, and settle down for an entertaining and stimulating evening in the company of some of the finest poets around.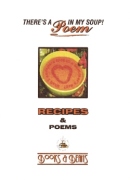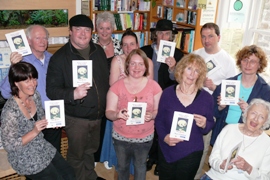 Dead Good Poets have produced There's a Poem in My Soup and There's a Bairn in My Broth, two books of poetry, recipes and drawings. Both are published by Koo Press and available from Books and Beans. Every penny raised from sales of these books will go to CHILDREN 1ST.